Hi, can we help you find perfect fitting boots?
Expert Product Fit Advice
Montana Boots Care Package
Each of our boots size up slightly differently, our team are experts at pairing your requirements with one of our incredible comfortable boots. We are not all the same, so neither are our boots.
Call us
10am - 4.30pm
Monday - Friday
Email us
We typical respond within
24hours (Monday - Friday)
Facebook Messenger
We typical respond within
24hours (Monday - Friday)
Back to previous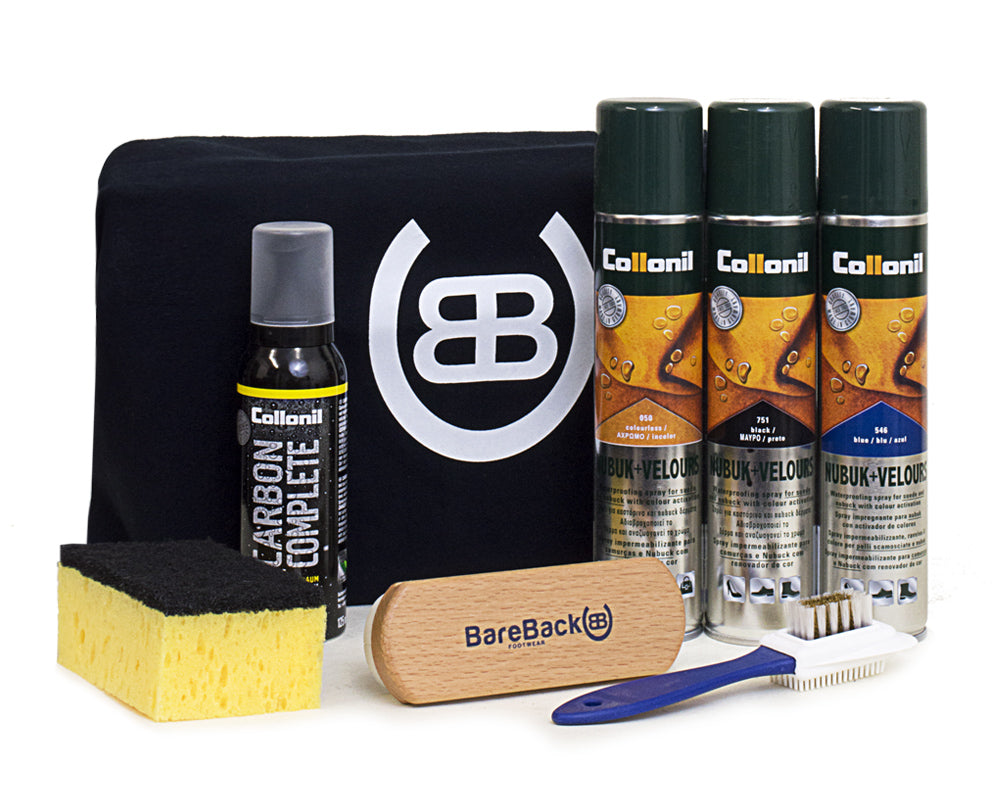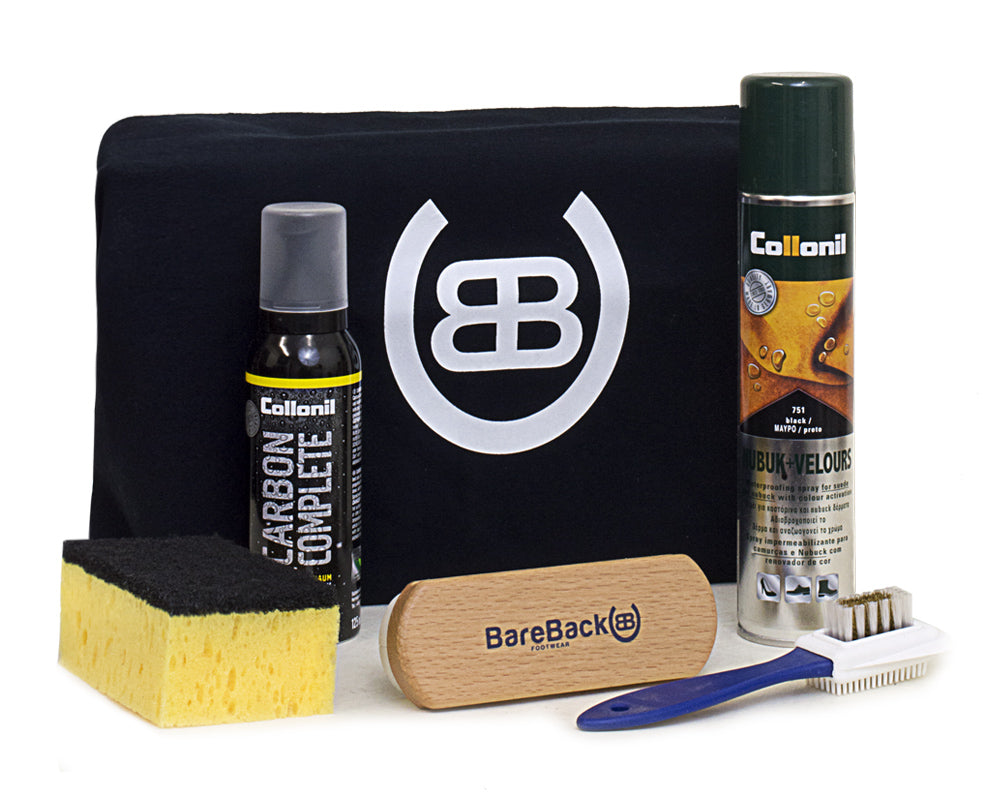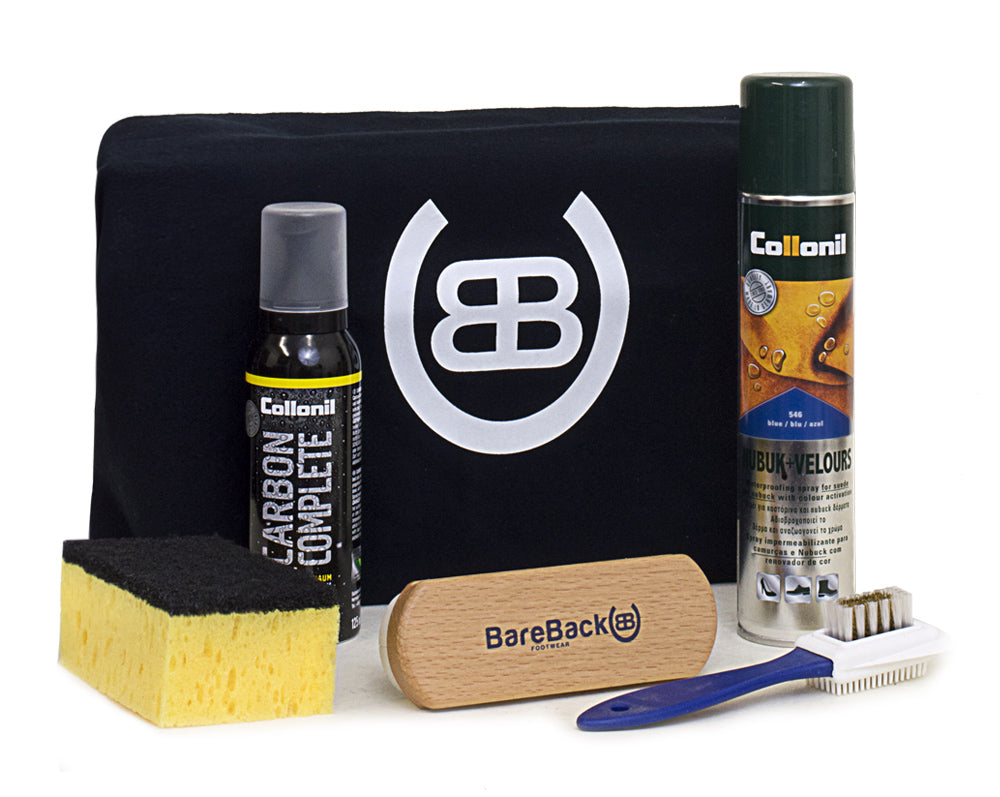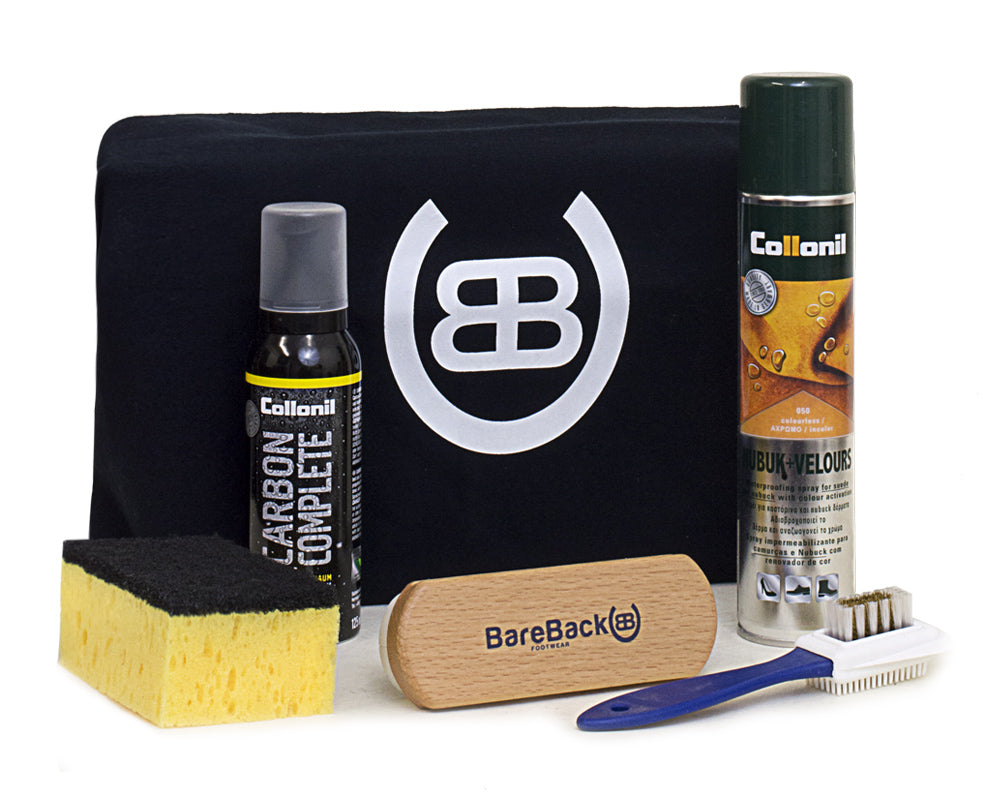 Montana Boots Care Package
Our Care Kit includes everything you need to clean and protect your Montana boots. This cleaning set includes the Carbon Complete cleaning foam and sponge, Collonil Protector and colourant and dual 
Brush and scuff erasers keep the finish fresh and clean.
The Collonil Protector is a water-and-stain repellent spray which protects your shoes from the elements as well as replenishing the colour after scuffs and wear.
The Collonil Carbon Complete when used in combination with the cleaning sponge (included), it is the fastest way to get clean shoes. Carbon Complete is a high-performance cleaner and water-proofer foam cleaner that provides long-lasting care for smooth, grained leathers, suedes and nubucks. Durable protection against dirt and wet, removes dirt and stains,.
Combi Brush with Rubber bristles on the front suitable for delicate suede and leather. Brass bristles on the reverse which remove hard, dried dirt and mud. Serrated wheel to remove the dirt from around the 'welt'/rim of shoes or boots.
Bareback Footwear Wooden Handled Suede Crepe brush Perfect comb to loosens dirt and absorbs stains. Gently cleans and buffs fibres thoroughly. The large handle is comfortable to hold and is ideal for use on larger surface areas such as suede boots.
 Use on: Montana, Polar upper, Tulsa, Vancouver and Toddy.
Read more on how to look after your boots in full here
Please note, unfortunately this cannot be sent out of the UK mainland due to the laws concerning the transportation of hazardous substances and pressurised containers by air. Orders from outside of the UK mainland will be refunded with regret.
Fast, Tracked & Free Delivery
Free UK delivery on all orders over £70 Royal Mail despatched same day (Monday - Friday).
We are always here to help finding the perfect items or choosing the right size.
Bareback Footwear promise:
We never compromise, our footwear is created from the highest quality Italian leathers and superior components. 
No Quibble free UK returns on footwear using our prepaid Royal Mail label.