Hi, can we help you find perfect fitting boots?
Expert Product Fit Advice
Graceland Long Riding Field Boots - Brown
True to size, suitable for most foot types.

Riding boots tend to be narrower in the foot than our country styles.

Wider in the calf than other manufacturers standard fit with an added stretch panel for comfort and an additional 3cm of stretch and a comfort fit behind the knee.

Stick to your typical shoe size, however if you have a wide foot you might want to try the size up.
Call us
10am - 4.30pm
Monday - Friday
Email us
We typical respond within
24hours (Monday - Friday)
Facebook Messenger
We typical respond within
24hours (Monday - Friday)
Back to previous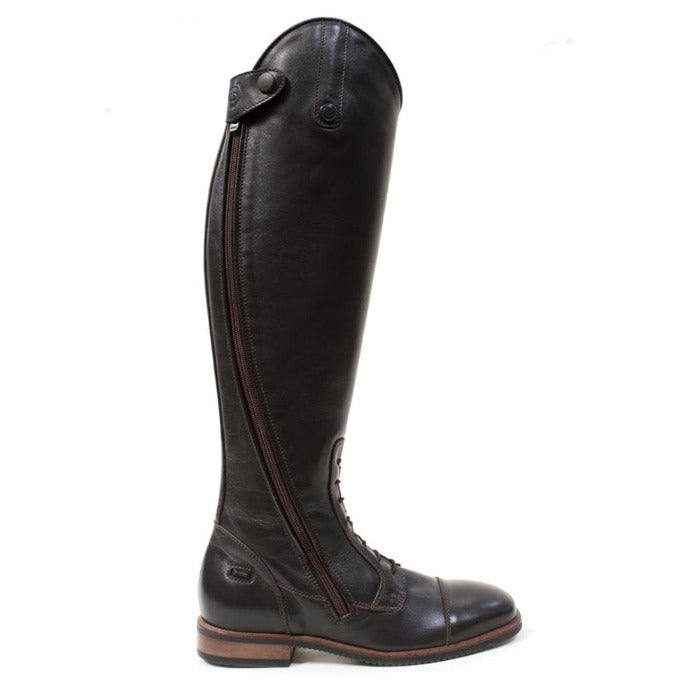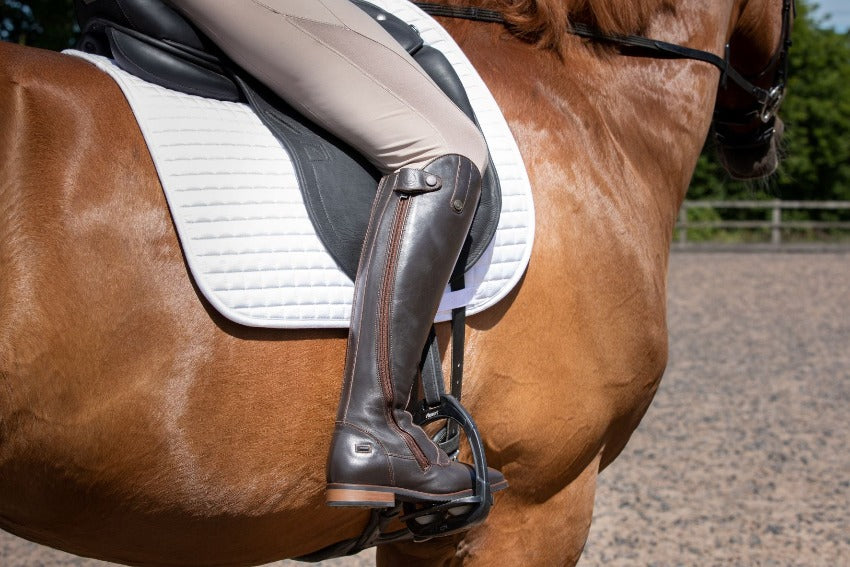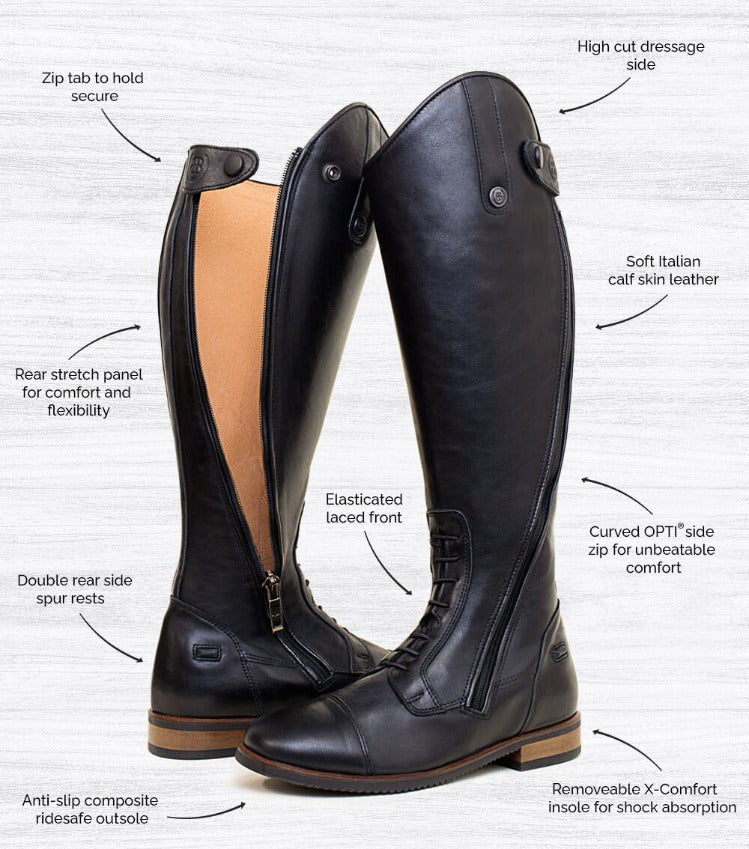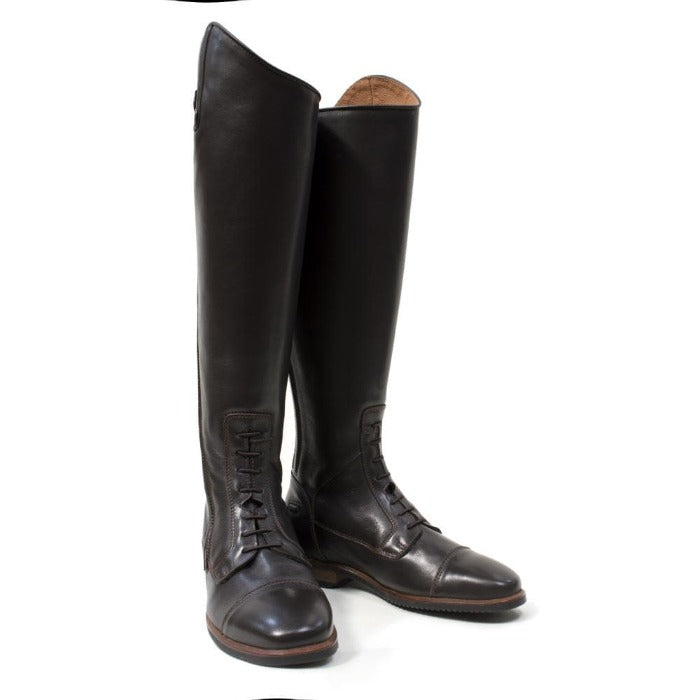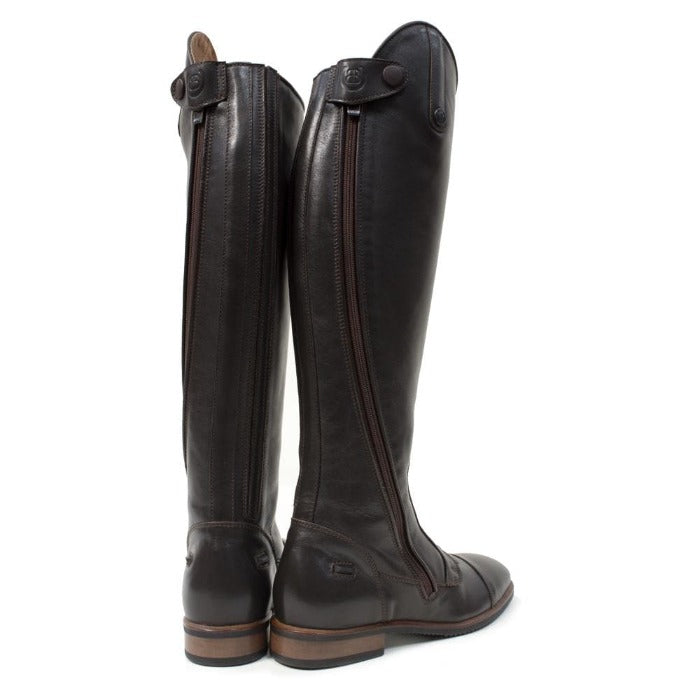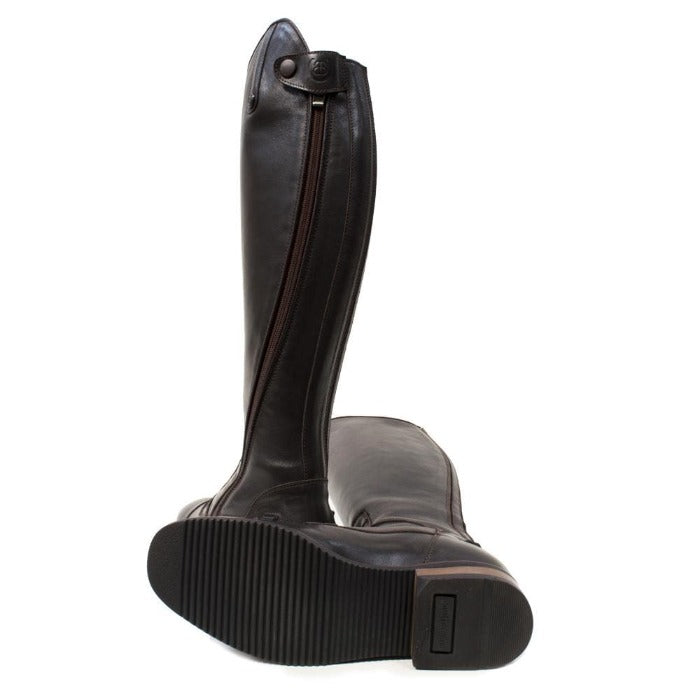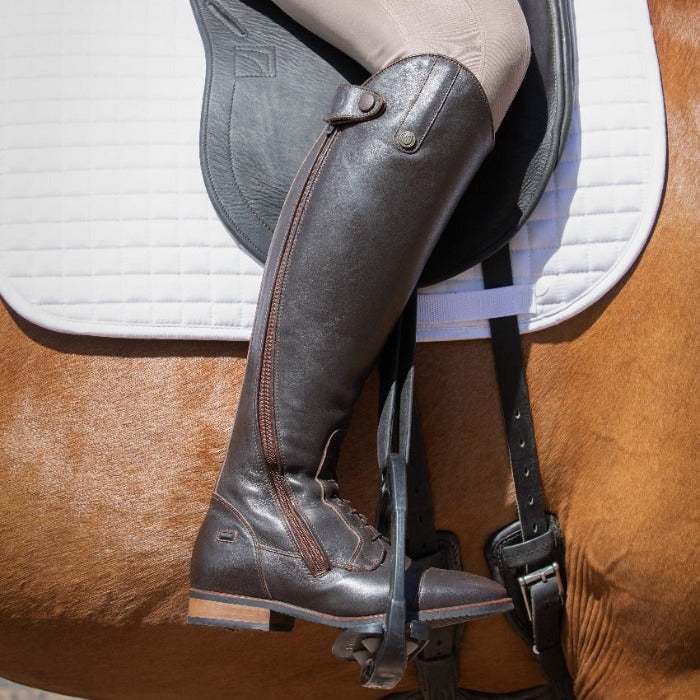 Graceland Long Riding Field Boots - Brown
Tradition meets innovation.
Zip up with incredible ease. Full length OPTI curved side zip with leather tab to hold the zip secure & flat.
Side stretch panel providing maximum comfort & flexibility with 2cm of adjustment
Full leather lining for breathability and softness
Hard wearing anti-slip rubber Vibram sole with wood composite for smart detail.
Removable X-comfort moulded insole providing cushioning & shock absorption.
Elastic laces to the ankle
Side spur rests
Fast, Tracked & Free Delivery
Free UK delivery on all orders over £70 Royal Mail despatched same day (Monday - Friday).
No Quibble free UK returns on footwear using our prepaid Royal Mail label.
We are always here to help finding the perfect items or choosing the right size.
Bareback Footwear promise:
We never compromise, our footwear is created from the highest quality Italian leathers and superior components. 
Description
The Graceland is an elegant long riding boot made from the softest calf skin leather for every day and competition riding. Featuring elasticated laces to the ankle for flexibility and comfort and side spur rests.The smooth OPTI size zip with full length hidden stretch panel allows for a made to measure feel and enhances the natural shaping of the leg with comfort for riding over long periods.
Top Features
Riding Safe
Non slip riding outsoles design to perform both in and out the saddle.
Proudly Made In Portugal
Our factory of experts have been crafting world leading boots since 1927.
Non Slip Duratread™ Outsole
Unbeatable grip in wet conditions.
Arch Support
Supports your foot for improved balance and reduced fatigue.
Full Grain Italian Leather
Premium leather sourced from sustainable sources.