Hi, can we help you find perfect fitting boots?
Expert Product Fit Advice
Collonil Carbon Pure Waterproofing propellant 100ML
Each of our boots size up slightly differently, our team are experts at pairing your requirements with one of our incredible comfortable boots. We are not all the same, so neither are our boots.
Call us
10am - 4.30pm
Monday - Friday
Email us
We typical respond within
24hours (Monday - Friday)
Facebook Messenger
We typical respond within
24hours (Monday - Friday)
Back to previous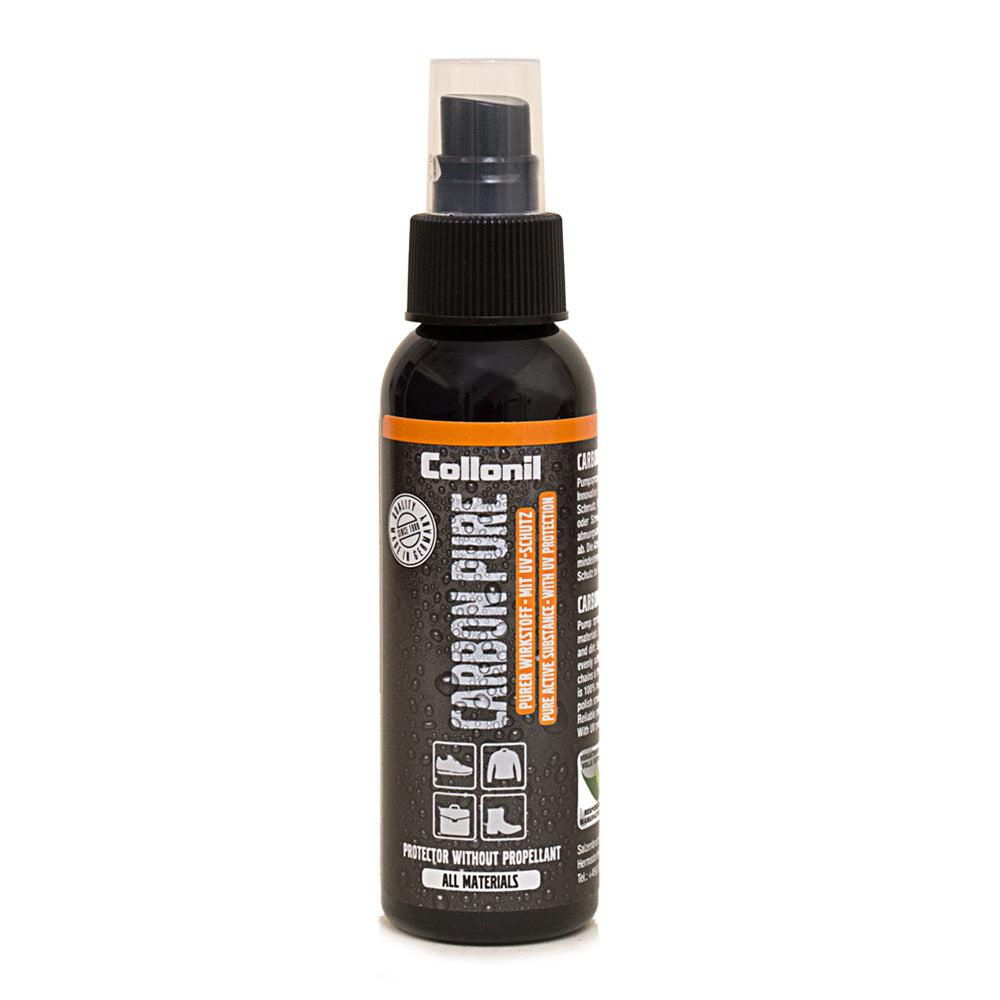 Collonil Carbon Pure Waterproofing propellant 100ML
Collonil carbon pure water-proofer without propellant (suitable for shipping internationally) 
A pump spray with pure active substance for maximum protection. Suitable for all materials.
Innovative carbon technology with long-lasting effect against moisture and dirt.
Carbon Pure gives a long lasting protective layer whilst remaining breathable
Water Based - Solvent Free -100ml
Suitable for use with:  All Leathers, High-Tex Materials, Nubuk, Smooth leather, Suede, Synthetics, Textile, Clothing with softshell membranes
Instructions for use:
Spray the Carbon Pure from a distance of approximately 20cm  and spread evenly across with a brush or cloth.
This forms a moisture resistant net of polymer chains over the leather, suede or textile, repelling water but allowing the material to breathe
Allow to dry for 12 hours.
Polish smooth leather or brush suede as necessary.
Fast, Tracked & Free Delivery
Free UK delivery on all orders over £70 Royal Mail despatched same day (Monday - Friday).
We are always here to help finding the perfect items or choosing the right size.
Bareback Footwear promise:
We never compromise, our footwear is created from the highest quality Italian leathers and superior components. 
No Quibble free UK returns on footwear using our prepaid Royal Mail label.