Hi, can we help you find perfect fitting boots?
Expert Product Fit Advice
Euroleathers Combi Brush
Each of our boots size up slightly differently, our team are experts at pairing your requirements with one of our incredible comfortable boots. We are not all the same, so neither are our boots.
Call us
10am - 4.30pm
Monday - Friday
Email us
We typical respond within
24hours (Monday - Friday)
Facebook Messenger
We typical respond within
24hours (Monday - Friday)
Back to previous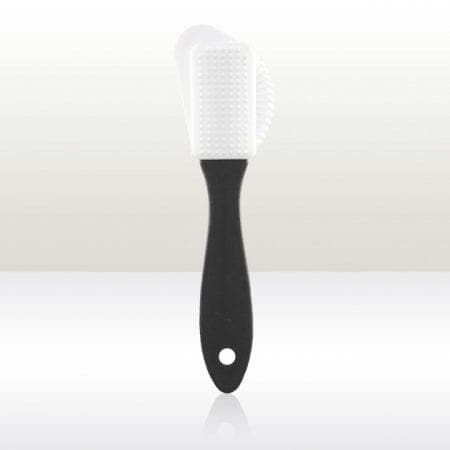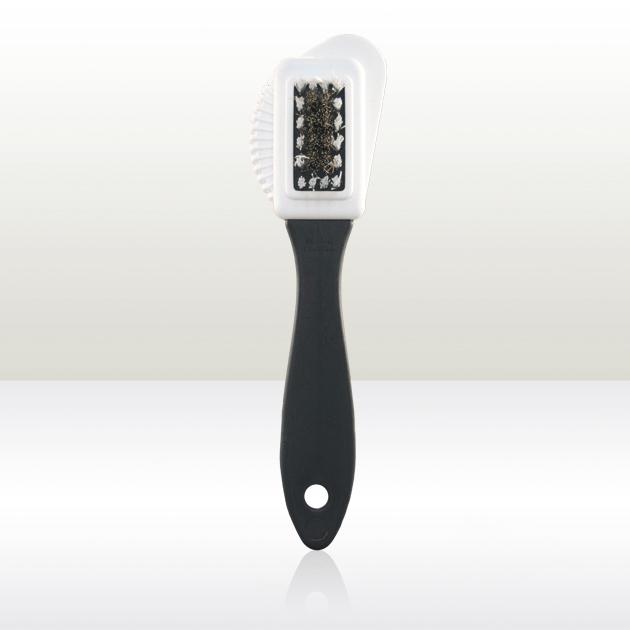 Rubber bristles on the front suitable for delicate suede and leather.
Brass bristles on the reverse which remove hard, dried dirt and mud.
Serrated wheel to remove the dirt from around the 'welt'/rim of shoes or boots.
Instructions for use:
Brass bristles should only be used to remove deep dirt from heavy suede and oily leathers which are easily renovated with an oily lotion.
Fast, Tracked & Free Delivery
Free UK delivery on all orders over £70 Royal Mail despatched same day (Monday - Friday).
Bareback Footwear promise:
We never compromise, our footwear is created from the highest quality Italian leathers and superior components. 
No Quibble free UK returns on footwear using our prepaid Royal Mail label.
We are always here to help finding the perfect items or choosing the right size. Call Today.