Made to Measure Riding Boots
We understand just how important it is to have a comfortable and well fitted pair of boots. We love to see our customers reactions at that "Zip up" moment when they first receive their custom made boots!
Your

Personal Bespoke Footwear Expert

Before ordering your bespoke riding boots call the office and talk to you very own bespoke footwear expert. We can talk you through the whole process, including measuring your leg, up to date delivery times and any other questions you may have.




Contact the office: 01886 888873

(Monday - Friday 10 - 4.30pm)

Arrange a call back: info@barebackfootwear.com
Made to Measure Collection
It's super simple to provide the measurements for your made to measure footwear if you follow this step by step guide. We recommend you take your time to carefully read this guide and watch our video before starting. Remember your very own made to measure expert is available Monday - Friday so if you have any uncertainty about the process please give us a call. 
To ensure you get the most accurate measurements stand up straight with a slight bend in the knee and ask someone else to take the measurements if possible.
To avoid mistakes measure in order, one leg after the other: 5-9, 6-10, 7-11, 8-12. 
Use a soft tape measure which needs to be tight / taut without feeling a pinch. Ensure when taking height measurements the tape does not sag.
Wear jodhpurs & riding socks
Wear the breeches or jodhpurs and riding socks you usually ride in.
Our factory in Portugal would like all measurements in CM
Although your bespoke footwear expert will do their best to do check that your measurements are typical, once you have approved your CAD drawing made to measure footwear is non returnable. 
Use the Made to Measure form as you go
Make a note of each of the measurements as you go.
5 - Width
The skinniest part of your ankle, this is just above the ankle bone. If ordinarily your legwear sits here include them in your measurement.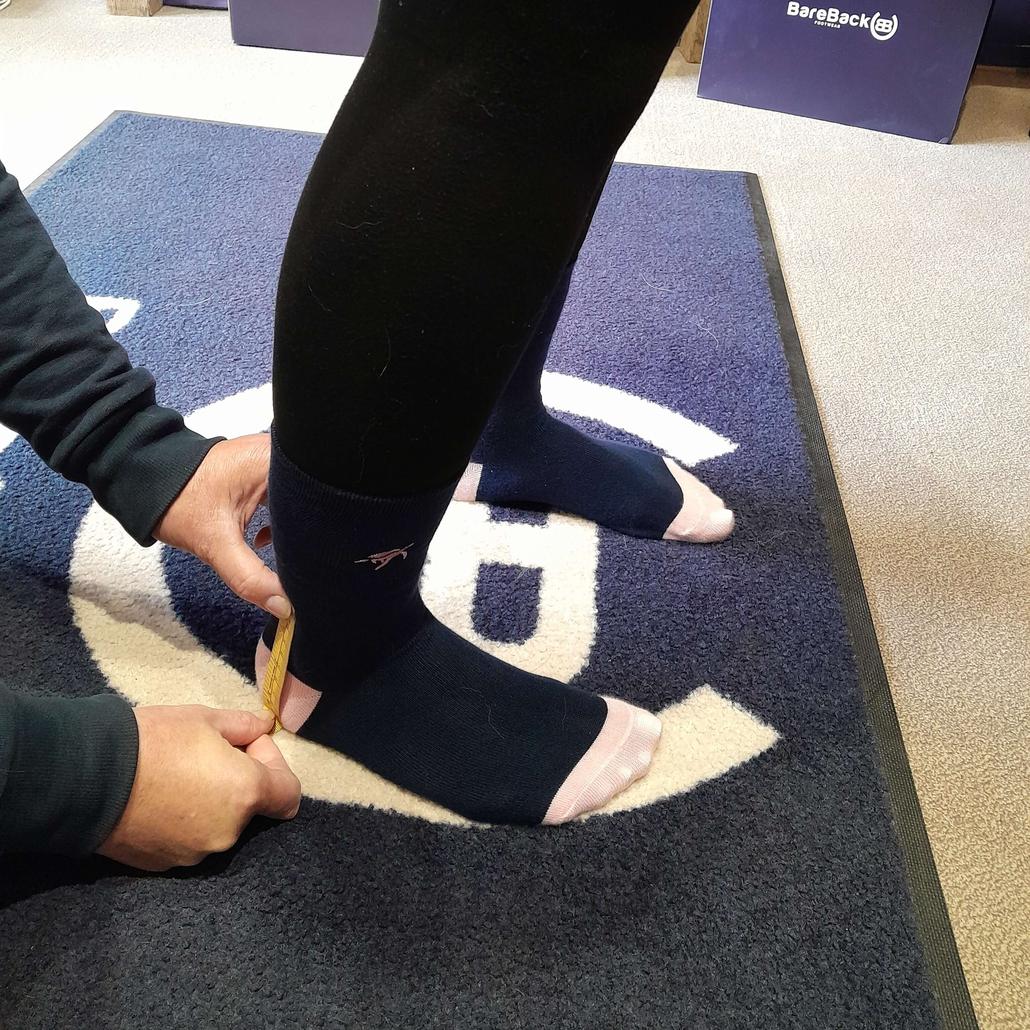 9 - Height
This is the height corresponding with measurement 5. Measure up from the ground to the point where you took measurement 5.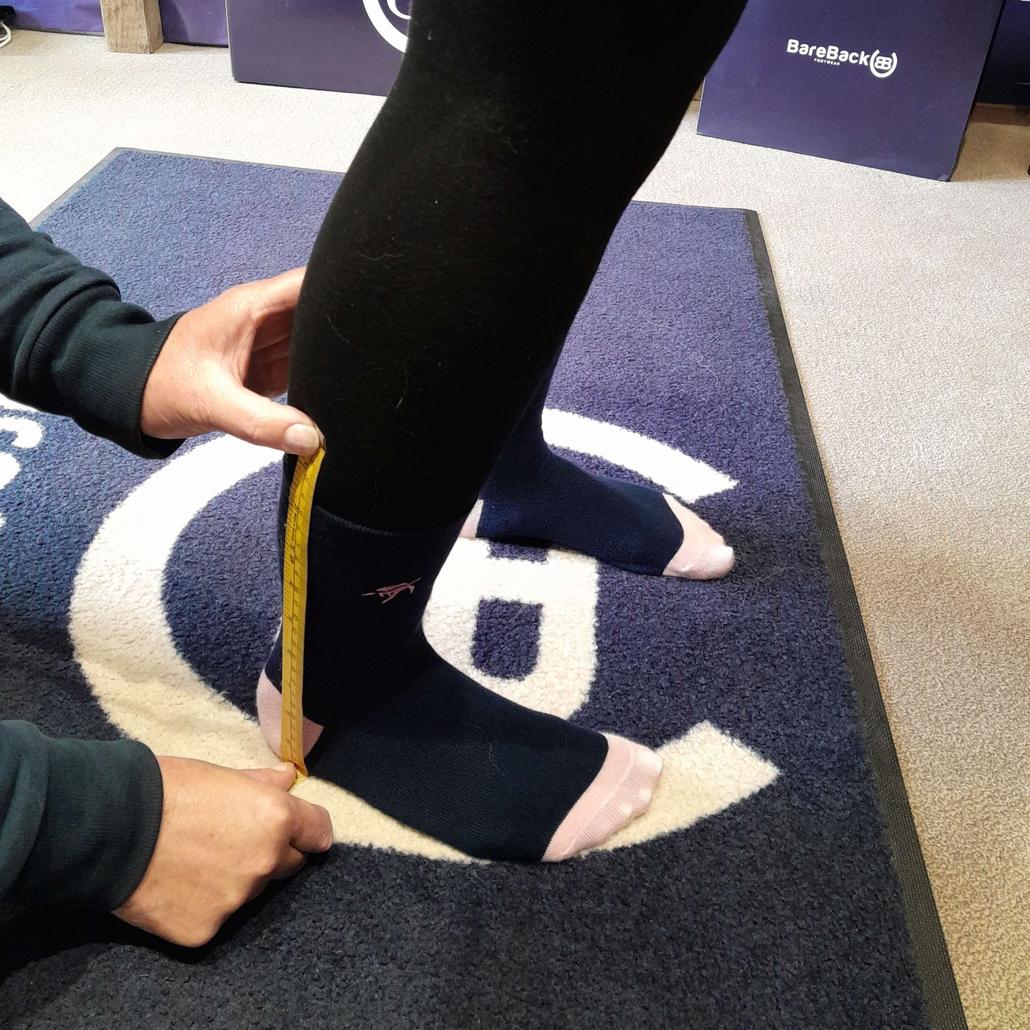 10 - Height
Cross checking the height of measurement 6. Measure from the ground to where you took  measurement 6.
7 - Width
This is the widest part of your calf, you may want to run your tape measure up and down to ensure you find the correct location. Ensure you keep the tape measure parallel to the floor.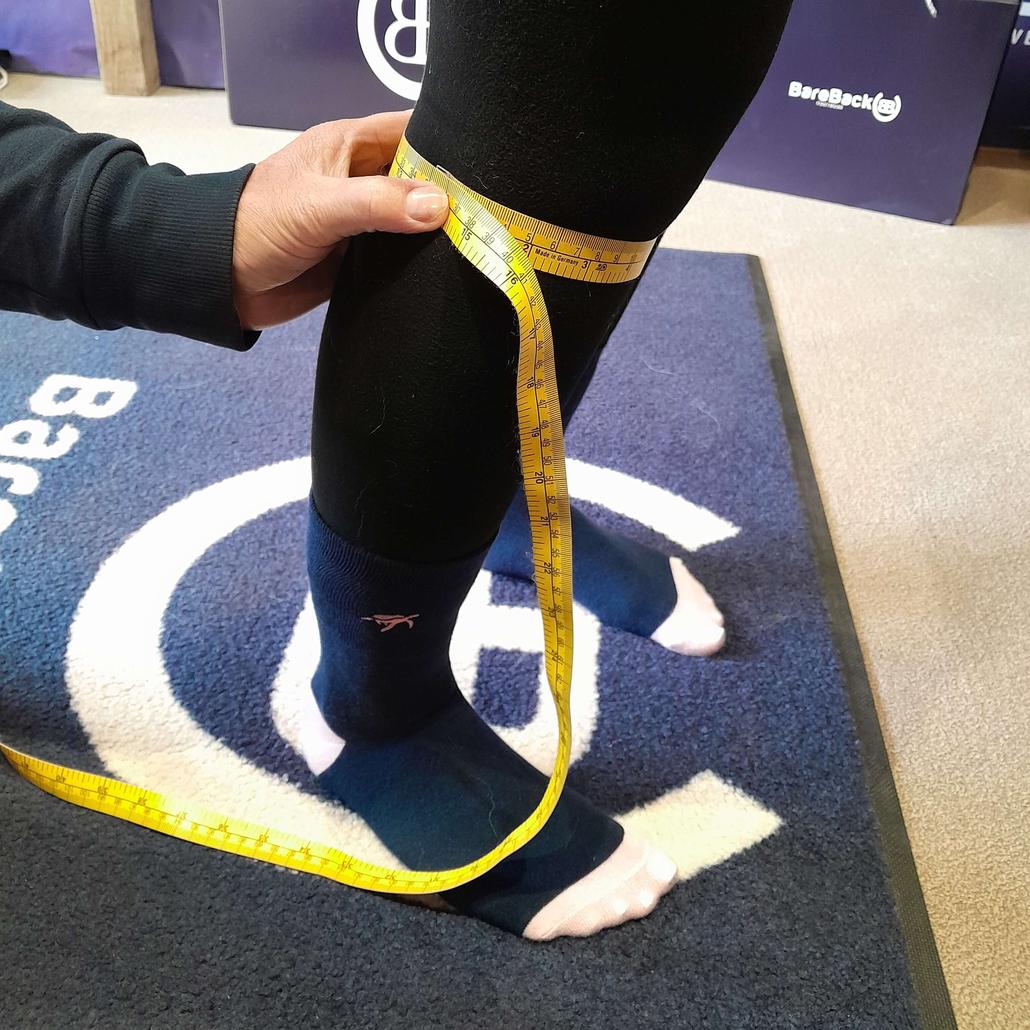 8 - Width
This is the width of the top of your boots, so measure just bellow the knee. If you would like to have your boots lower than this high point please talk to your made to measure expert first.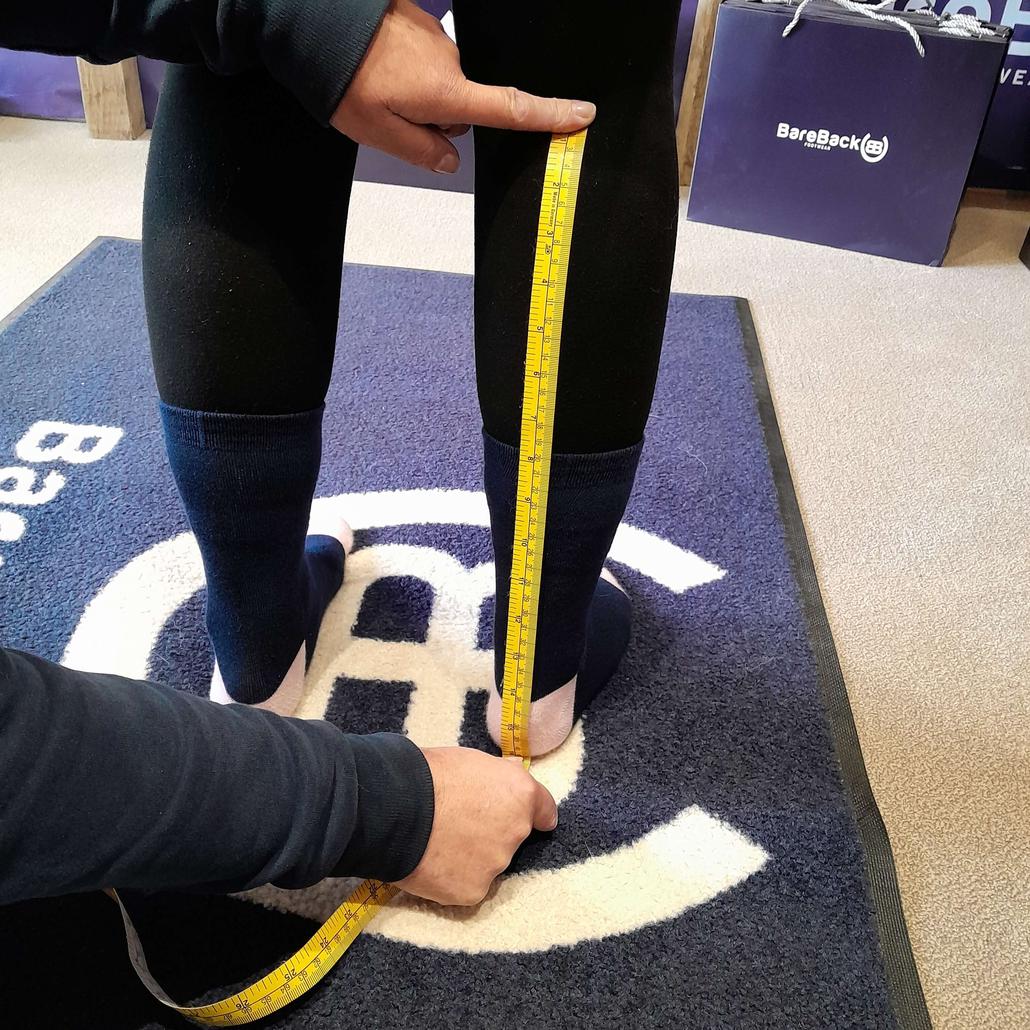 12 - Height
This will be the height of your boots, in a standing position slightly bend your knee and run the tape measure from the floor to the crease at the back of your knee. Make sure this measurement will not bring the boots taller than the front of the knee. You should only drop by 1-2cm.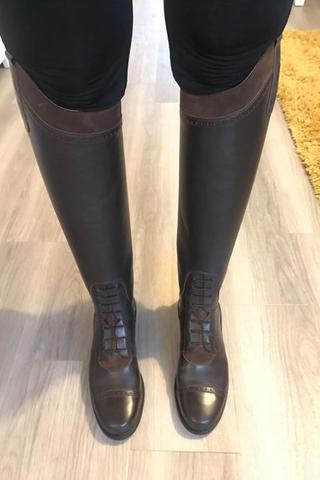 ⭐

⭐

⭐

⭐
⭐
I have 3 pairs of Bareback boots now and don't think I'll ever buy anything else. As somebody with various foot issues requiring surgery over the years, wearing orthotics and with a high instep; I have always struggled to find suitable footwear. I tried the Kentucky boots and didn't want to take them off my feet, I love them so much that I bought a second pair - so comfortable and supportive. I also had a pair of made to measure riding boots as I have extremely long legs and couldn't find anything off the shelf which fitted. All the boots are good quality, built to last and the customer service is second to none .
Hannah I - Phoenix Long Riding Boots in Brown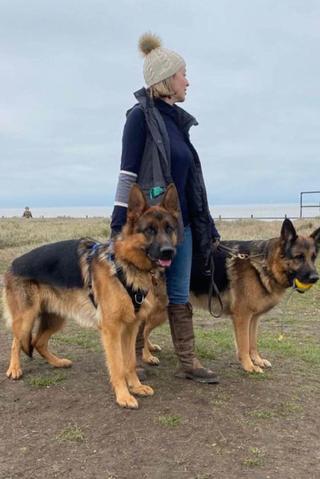 ⭐

⭐

⭐

⭐

⭐
I have never been able to find a pair of long boots that both fit and look great. I was nervous but I bit the bullet and decided to order these. Measured my leg seemed simple but I still wanted to talk to a human. I rang the office and Emma made me feel completely at ease. I measured from home but felt like I had in person bespoke service. that really went the extra mile. My boots came extremely fast 4weeks!!!! THANK YOU LOVE MY BOOTS.
Sarah - Sovereign Waxed Leather Boots