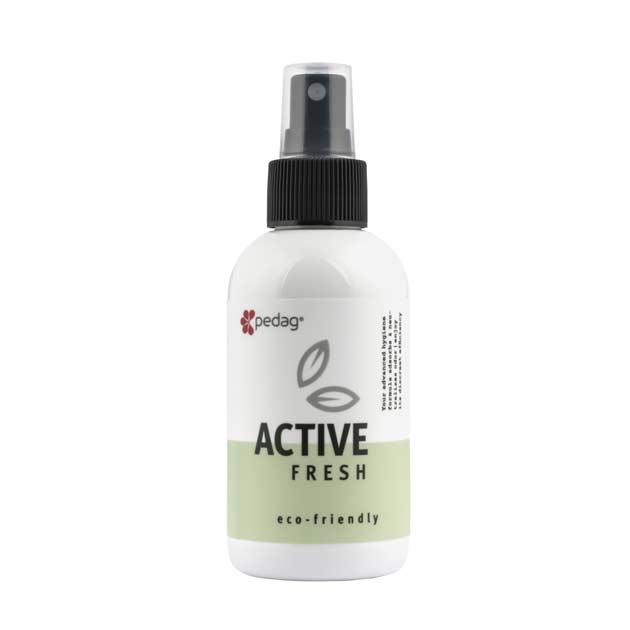 Refresh your favourite shoes! The sustainable shoe deodorant neutralizes odours and refreshes with a subtle fragrance.
shoe deo spray for all materials
deodorizing and fresh
with subtle scent
99% biodegradable
can be used indoors
There are boots we just love. We would love to wear them every day - even if we know better: Every pair of shoes deserves at least one day's rest after a day on the road. But no matter how often we wear them - at some point unpleasant odours develop in the shoes. pedag Active Fresh is the natural freshness secret for your shoes.
It is 99% biodegradable and keeps your shoes 100% fresh: it binds odour molecules and neutralizes organic odours, a subtle fragrance provides additional freshness. Perfect for shoes and sports bags.
pedag Active Fresh is a pump spray without propellants. It is suitable for all materials, even when equipped with TEX climate membrane
Fast, Tracked & Free Delivery
Free UK delivery on all orders over £70 Royal Mail despatched same day (Monday - Friday).
Bareback Footwear promise:
We never compromise, our footwear is created from the highest quality Italian leathers and superior components. 
No Quibble free UK returns on footwear using our prepaid Royal Mail label.