We got so excited away with creating new designs arriving this spring, we need to make space in our warehouse!
So we're having a... SALE
We're discounting lots of favourite styles to clear space for our beautiful Spring / Summer collection 23.
Don't forget to subscribe to our mailing list to be the first to know when they land!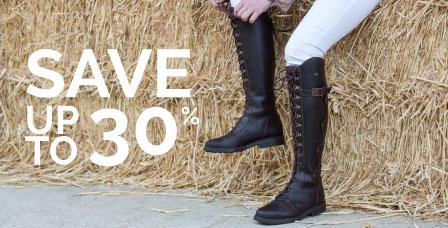 Have you tried them yet?
⭐⭐⭐⭐⭐
Wouldn't Buy Any Other Brand Now
Fiona Sanderson
"These boots are amazing! Great everyday boot for the yard that you can also ride in. They are so comfortable, it feels like I'm walking on clouds! I also love the way they look and the customer service was amazing to help me work out the best size for me. I would never buy another brand again"
Lucianna Tassel Boots - Brown - Standard and Wide Fit
Need some advice?
We're here to help you find your perfect boots
Our team are standing by to answer any questions you may have. We're looking forward to connecting with you!